Kelowna Real Estate Stats & Trends - Market Watch With Kelowna Realtor Darcy Nyrose
November 1, 2022 - In this month's Kelowna Market Watch report, REALTOR® Darcy Nyrose recaps the Kelowna real estate market activity for October 2022 and zeroes in on a few popular neighbourhoods and their micro-market activity. Because different pockets of Kelowna have their own unique activity, each month we update the Kelowna neighbourhood market activity so buyers and sellers can do a general check-up on their distinct area of Kelowna. Browse Neighbourhood Info & Stats Here.
Watch as Darcy Nyrose shares what happened in the Kelowna Real Estate Market in October 2022
Kelowna Real Estate Market By The Numbers
Kelowna Condo Real Estate Market Stats - Numbers for October 2022
Condo pricing has dropped over last month but is still up slightly over this time last year. There's a lot more inventory on the market vs. last year; however home sales have dropped considerably.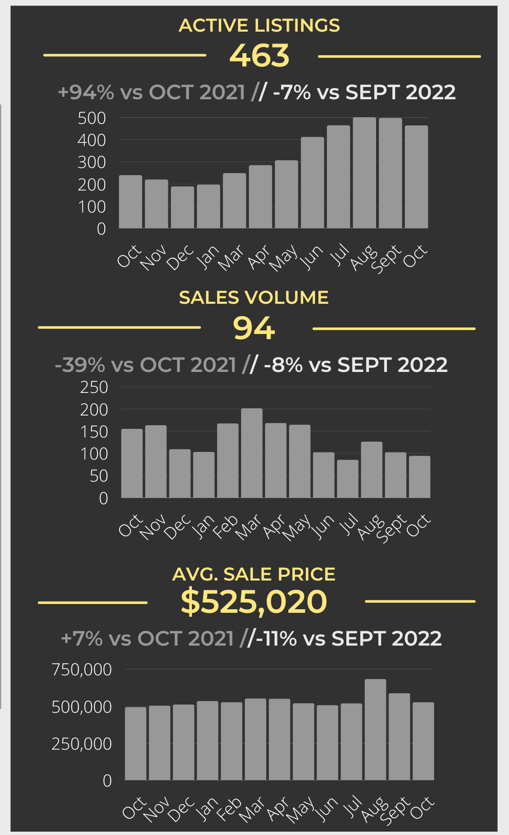 Kelowna Townhome Real Estate Market Stats - Numbers for October 2022
Inventory is up over last month and is up considerably vs. last year. This is providing buyers with a lot more choice, especially since sales numbers aren't following suit - inventory is down over last month and down 41% over last year. Pricing has also fallen into line with October 2021 pricing.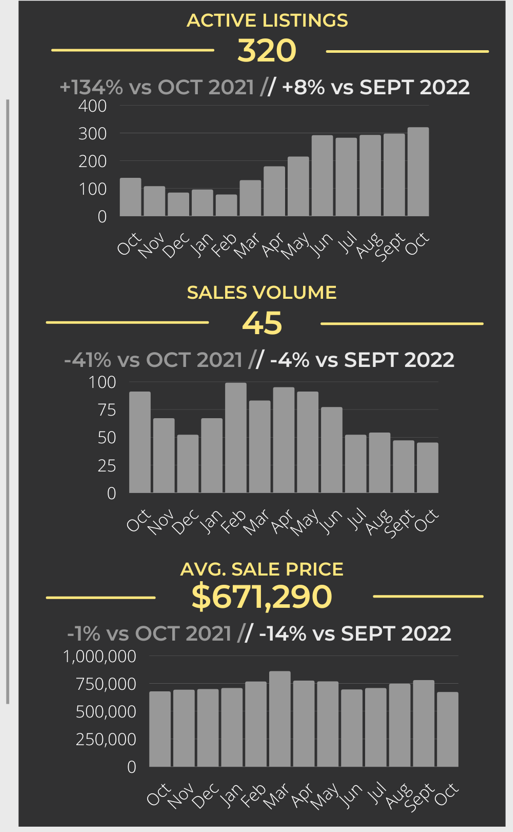 Kelowna Single Family Home Real Estate Market Stats - Numbers for October 2022
Single Family Home sales pricing has dropped to last October's numbers, after a rise in February, March and April, and then again in September. While inventory is up considerably over this time last year, sales are still low over last fall's activity.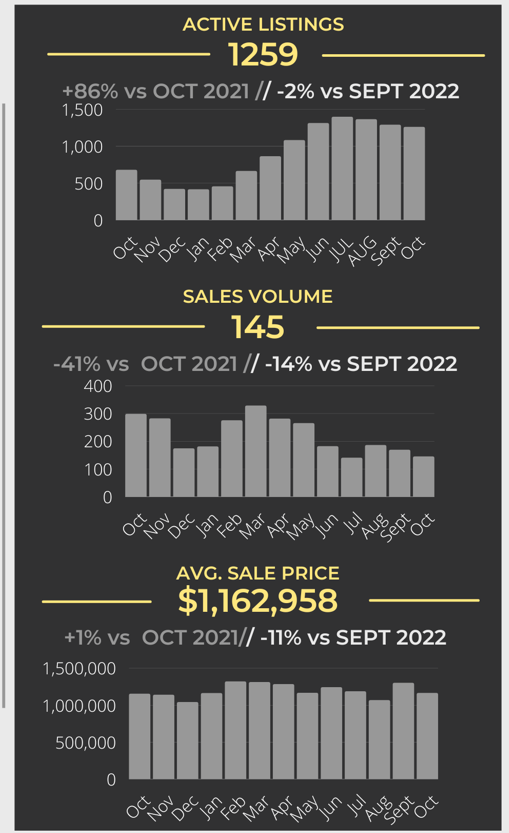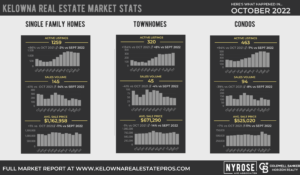 If you're looking to buy or sell Kelowna real estate, contact Nyrose & Associates today!