Personal taste plays a big factor when buying a home. Just like when you buy your clothes, your car, and your furniture and decor, your unique style helps guide your choices. But, your home purchase is a much larger investment, so it pays to look beyond the style and aesthetics of a home.
That's where working with an experienced real estate professional comes into play.  We look beyond the home staging and the paint colours to help ensure the home you buy meets your needs. As experienced Kelowna real estate professionals, we know what to watch out for. But, time and time again, our buyers show us they know what their deal breakers are, too.
---
8 Top Deal Breakers When Buying A Home… According to Our Buyers
Home Needs A Lot of Work
If a home looks like it will need a lot of work or money, many buyers walk away, especially if the home isn't priced right based on its current condition. Obvious things people notice include the condition of the roof, old plumbing and even the age and condition of appliances.  Even more of a deal-breaker? If the home inspection reveals expensive and extensive issues with the home that potential buyers did not anticipate.
Poor Quality Upgrades & Renovations
As a homeowner, if you're making upgrades or renovating your home, it is wise to hire a professional, get all the proper permits and save your receipts. That being said, many people are diy'ers and take on home projects on their own. It can be a deal breaker if your home repair projects look shoddy and unprofessional.
Small & Dark Kitchen
We spend a lot of time in our kitchens so it makes sense that today's buyers are looking for a cooking space that doubles as a functional area for spending time with family and guests. If your kitchen is small, dark and uninviting, don't despair. There are some easy things you can do to make a kitchen more inviting, or just price accordingly.
Bad Odours
Buyers don't want to walk into a home and smell what the sellers had for dinner.  They don't want to smell cleaning products designed to mask bad odours. They really don't want to smell pets, either. While people view a home with their eyes, their nose plays a part in what they see, too. More often than not, if the home has a bad odour, the buyers will say "I just can't picture us living here".
Pests
Nothing will turn off a buyer faster than walking through a house and coming face-to-face with spiders, ants, mice or other pests.
Mould
The presence of mould can be a big deal breaker for many buyers. People worry about the negative health effects of mould exposure. People who are sensitive to mould can experience coughing, wheezing, eye irritation, skin irritation, throat irritation and nasal stuffiness.
Bad History
The history of a home can be a deal breaker for a couple of reasons.  If a house has been deemed a past grow-op, for instance, a buyer will be hard pressed to secure financing. Other things that can turn buyers off include if the house was once the scene of a crime, had previously experienced damage from a fire or other natural disaster or has a bad reputation.
Wrong Neighbourhood For Lifestyle
A home purchase is about more than just the home. Buyers become a part of the neighbourhood and really need to picture themselves living there. Here in Kelowna, we have a variety of neighbourhoods, all with unique attributes and amenities. Generally, families are looking for a street with other families. Those without children might be wanting a quiet street. Some people want to be up in the hills enjoying spectacular views while others want to be right in town, where they can walk or ride their bicycle everywhere.
"When selling or making changes to your house, it's a good idea to have an understanding of things that turn off potential buyers. If you're buying, this list of deal breakers serves as a good reminder to look beyond the surface of a home" - Darcy Nyrose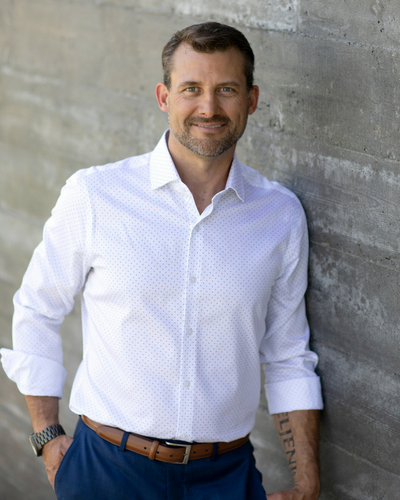 The team at Nyrose & Associates loves talking real estate, buying and selling. If you'd like a professional on your side when you're ready to make a move, give us a call at 250-575-1946 or email us at contact@kelownarealestatepros.com. We'd love to help.