Meet Darcy Nyrose
As anyone who has met him will tell you, Darcy Nyrose is one-of-a-kind. Sure, he's an award-winning and top producing Kelowna REALTOR, but he's also a good guy. He loves being outside and is an avid (although slightly less award-winning) squash player. He's a family man (a good father to Jack & Jade and husband to Shauna), a good neighbour and friend. He drives a Ford and likes (local) ice cream.
He's charming, funny and will meet you with a big, genuine smile and an open mind.
Ask him about real estate or his career and he lights up. His  drive and passion for real estate, new home development projects, and leading/mentoring his team is clear.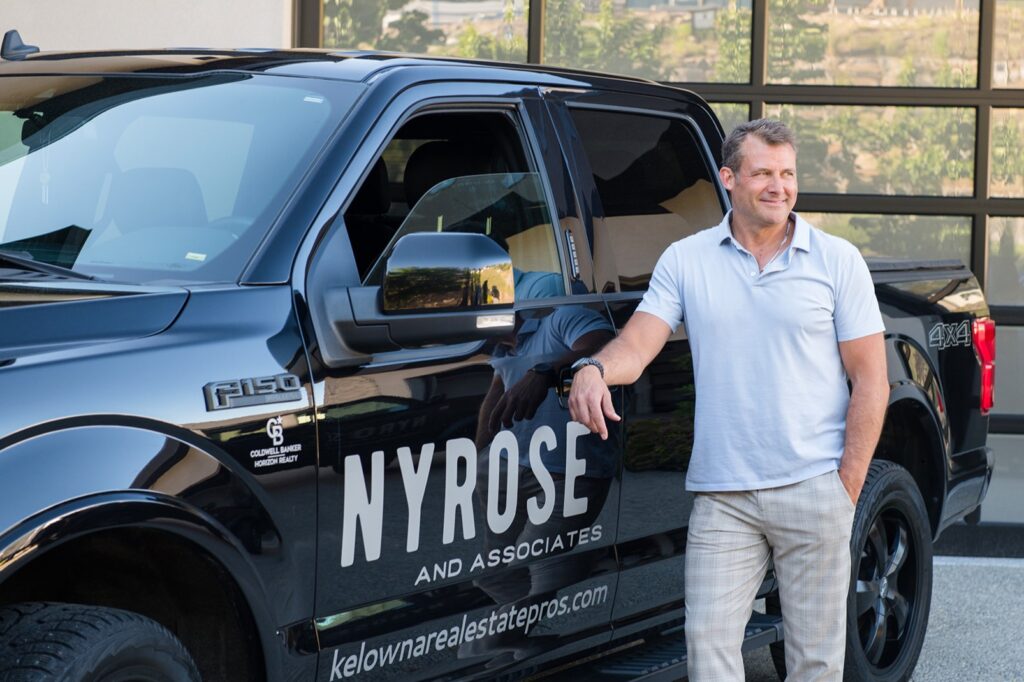 Darcy's Introduction to Real Estate
A natural salesperson, his introduction to real estate began in the Lower Mainland where he was mentored by a respected REALTOR and family friend. In the '90s, he cut his teeth in the world of urban multi-family developments, working for well-known Lower Mainland developers and real estate marketers including Rennie, Bosa and Polygon Homes.
When the leaky condo crisis hit, he was recruited by CanWest and, under the mentorship of the publisher, Darcy became one of the leading print media sales professionals for real estate at the Vancouver Sun and Province newspapers. He revitalized the real estate sections of both papers and launched a vertical publication, WestCoast Homes and Design, which still exists today.
His passion for real estate continued to simmer, and in 2003 he joined Polygon Homes as their Vice President of Sales and launched over 30 multi-family developments over 3-years.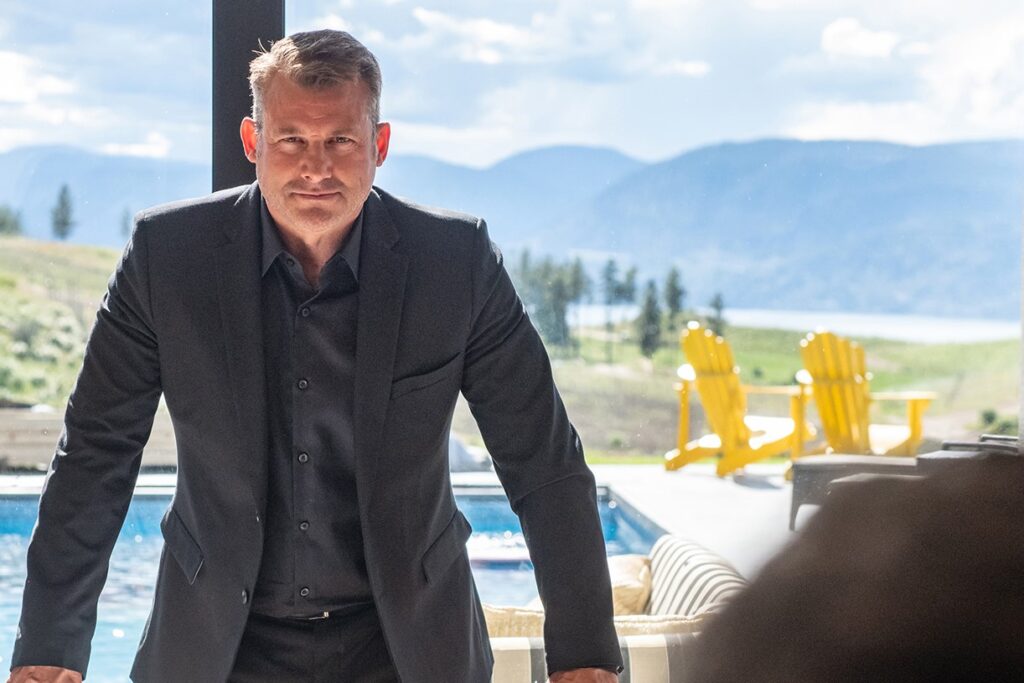 Leading Nyrose & Associates
With the determination of a born-leader & entrepreneur, in June 2008 he moved his family to Kelowna, seeking the quintessential Okanagan Lifestyle; Nyrose & Associates was born.
The economy and market conditions weren't ideal for building a real estate career in a brand new city; but with the tenacity and unfailing drive that he's known for, he went to work.
He met with developers. He listened to people. He learned everything he could about Kelowna and why people love to live here. He discovered what made each neighbourhood special.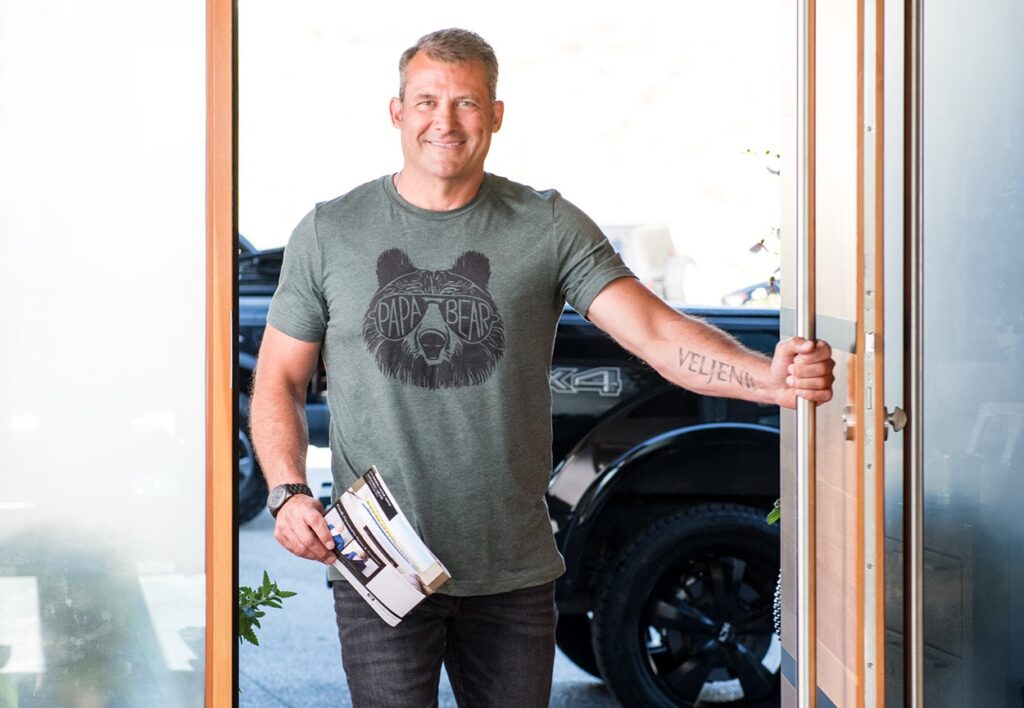 Building Kelowna
Named one of Kelowna's Top 40 over 40, Darcy has helped to build the Kelowna we know today, by providing design & planning consultation, sales, and marketing for many new communities throughout the region.
He's also shown a commitment to the community that goes beyond real estate, having supported Foundry, JoeAnna's House, KGH Foundation, the Kelowna Food Bank, Habitat for Humanity, and local schools & sports teams.
Darcy is a good definition of what it means to embrace the Kelowna lifestyle. He works exceptionally hard, but his sun-kissed glow tells the tales of his free time spent outdoors; hiking, fishing, walking the dog, dirt biking, skiing, working around his house and enjoying all the area has to offer.
Darcy will tell you that being in real estate is not always easy, but to do what you love makes it worth it. Perhaps his own life's mantra is what sums him up best: "don't just dream it, work for it".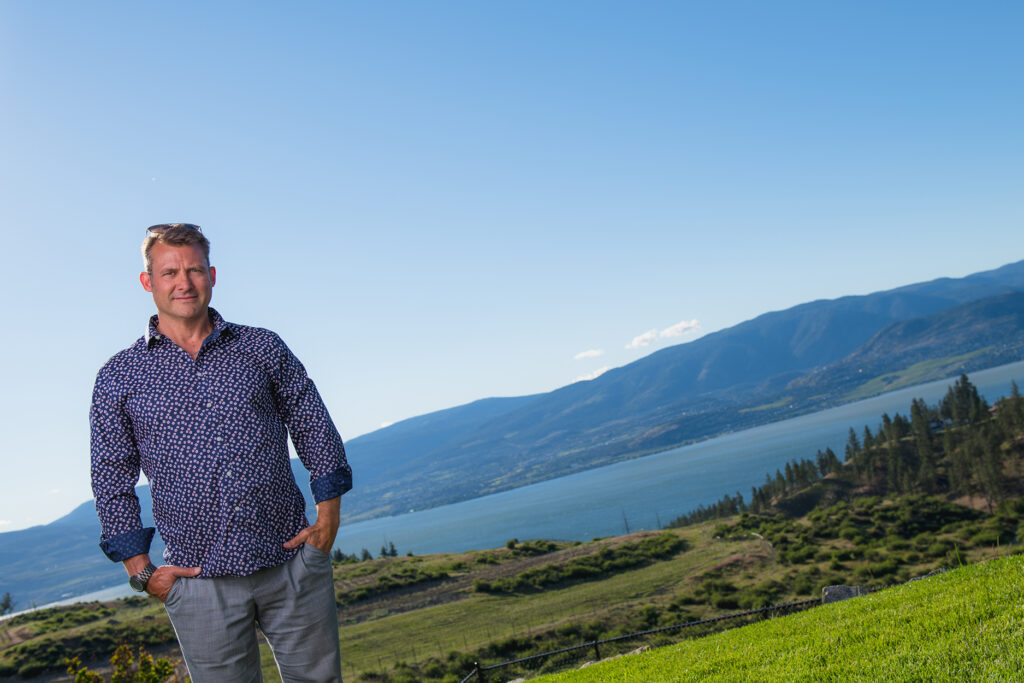 DARCY NYROSE On THE BLOG:
Darcy's knowledge, wisdom and wise words help guide buyers, sellers and developers. Learn more about topics of interest to Darcy in Darcy's Blog Posts.