Live Where You Play... Golf Course Living in Kelowna
Kelowna's golf season is the envy of Canada - with an average of over 2000 hours of sunshine each year, Kelowna offers a long, dry season to get in more rounds. And, because of our rolling hills, mountains, lake views, orchards and vineyards, it doesn't matter where you choose to play, you're surrounded by world-class views at each hole. In other words, living in Kelowna means you're living in a golfer's paradise - with approximately 18 golf courses within an easy under-30 minute drive.
Kelowna is a popular place to live for golf enthusiasts, and those who want to live closer to where they play will often choose to live in one of Kelowna's master-planned golf course communities. How awesome to be able to look out a golf course from your home or even park your golf cart right in your garage!
6 Featured Golf Course Communities in Kelowna & Area
We've hand-selected some of our (and our clients') favourite golf course resort communities.
The Okanagan Golf Club - Bear and Quail
The Okanagan Golf Club is a 36-hole facility consisting of two magnificent championship golf courses - The Bear and The Quail, favourites of the Okanagan Valley. 384 acres of rolling country, surrounded by mountains - the Okanagan Golf Club presents itself to be one of BC's exciting golf destinations.
Sarazen's Restaurant and The Player's Lounge and Grille at The Okanagan Golf Club offer a wide range of menu choices featuring local ingredients. In the summers, you have the option to dine out on their patio and soak up the sun!
We have a brand new development at the Quail Golf Course COMING SOON! 24 modern townhomes located along the 18th hole.
Gallagher's Canyon Golf & Country Club
Located in South East Kelowna, and rated as one of the best golf courses in the country, Gallagher's Canyon is a spectacular par 72, 18-hole championship golf course. The Village at Gallagher's Canyon offers residents the opportunity to live in the golf course community in a variety of home options. Gallagher's Canyon is known for its strong sense of community as well as neighbourhood amenities including indoor saltwater pool and swirpool, fitness facility, billiard and pool tables, table tennis, card rooms, woodwork shop, pottery and ceramics studio, tennis courts, meeting rooms and auditorium for activities and classes.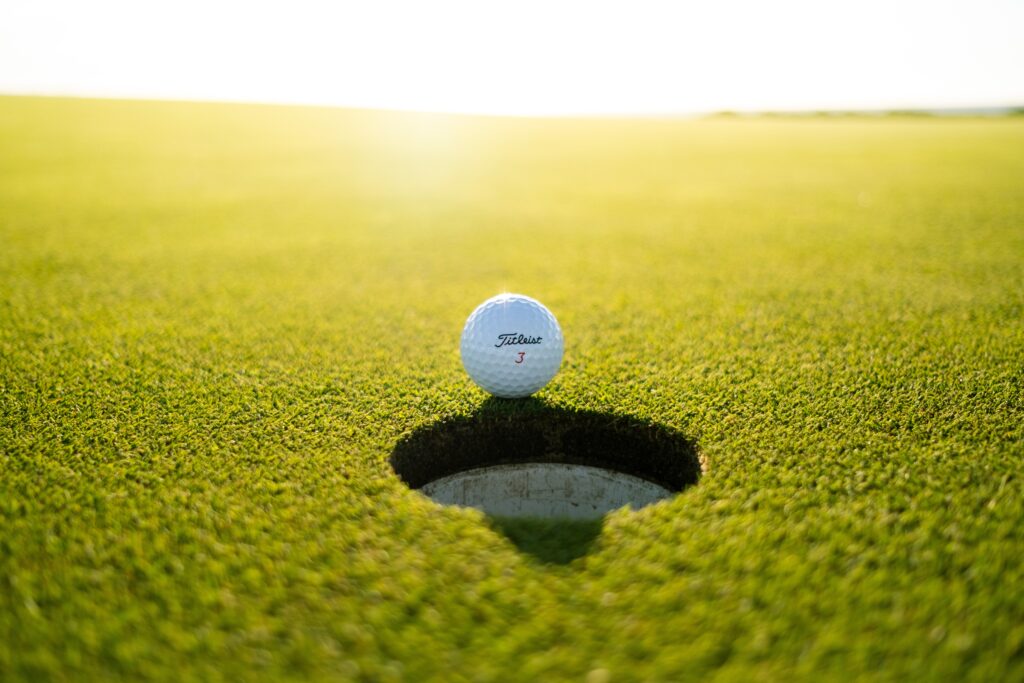 Tower Ranch 
Tower Ranch was named one of the top golf courses in all of Canada and the Best Course in Kelowna by ScoreGolf Magazine, and once you take in the million-dollar views, it's easy to see why. This Thomas McBroom designed 18-hole championship course features a dramatic landscape with undulating land which makes for a great golf experience. A semi-private club, Tower Ranch is located minutes from both downtown Kelowna and the Kelowna airport.
Those looking to live in a golf-resort community will instantly fall in love with Solstice at Tower Ranch, a beautiful collection of homes featuring excellent quality and stunning views. In addition, the Tower Ranch Clubhouse is your to enjoy, complete with a full gym, party room and restaurant. Solstice is an adult-oriented community where you will find meticulously cared for homes, friendly neighbours and plenty of opportunity for walking, hiking, biking and of course, golfing.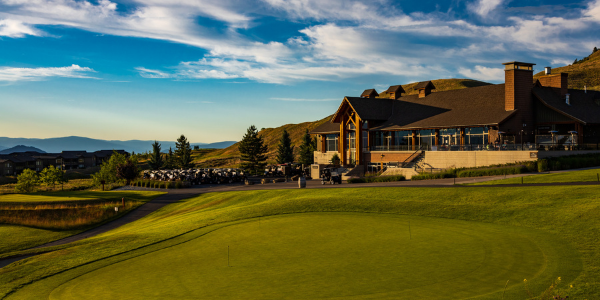 Black Mountain
Black Mountain is a popular master-planned golf community that features the 18-hole, par 71 championship golf course that features a signature island green.
The golf course is surrounded by BlueSky at Black Mountain, a family-friendly, master-planned golf course community that features beautiful homes and views and great neighbourhood amenities including tennis courts, parks, playgrounds, skating rinks and an extensive multi-use trail system.
You'll also find Ascend at Black Mountain, a collection of brand new townhomes situated against the sweeping backdrop of the Black Mountain community.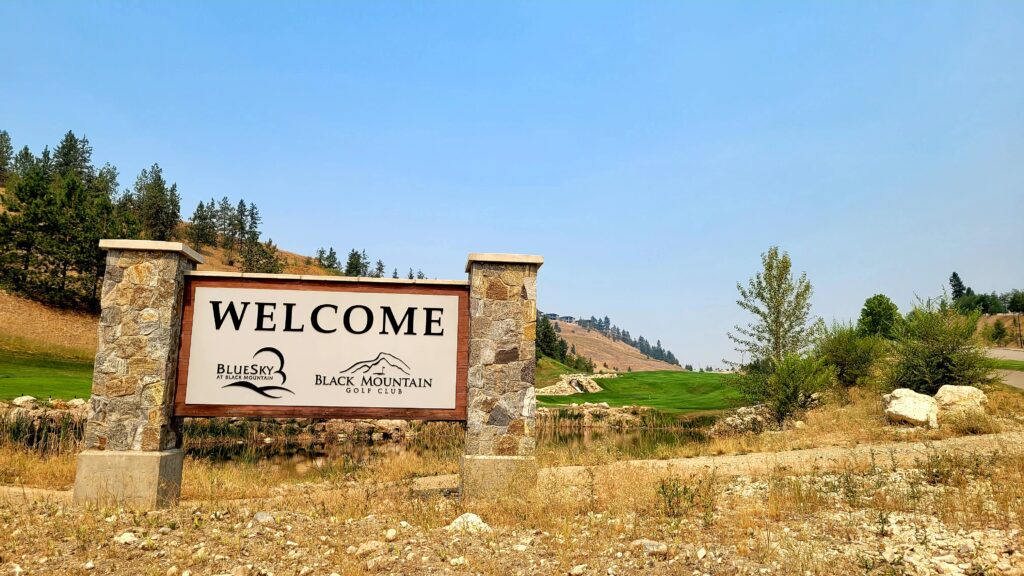 Sunset Ranch
Sunset Ranch is beloved by golf enthusiasts and touted as one of the area's best values for championship golf.
The gated community of Sunset Ranch surrounds the golf course and is a meticulous, planned community boasting views of the golf course, Okanagan Lake, Duck Lake, mountains and the city. Enjoy the peace and quiet of the natural setting while still only being ten minutes from the best Kelowna has to offer.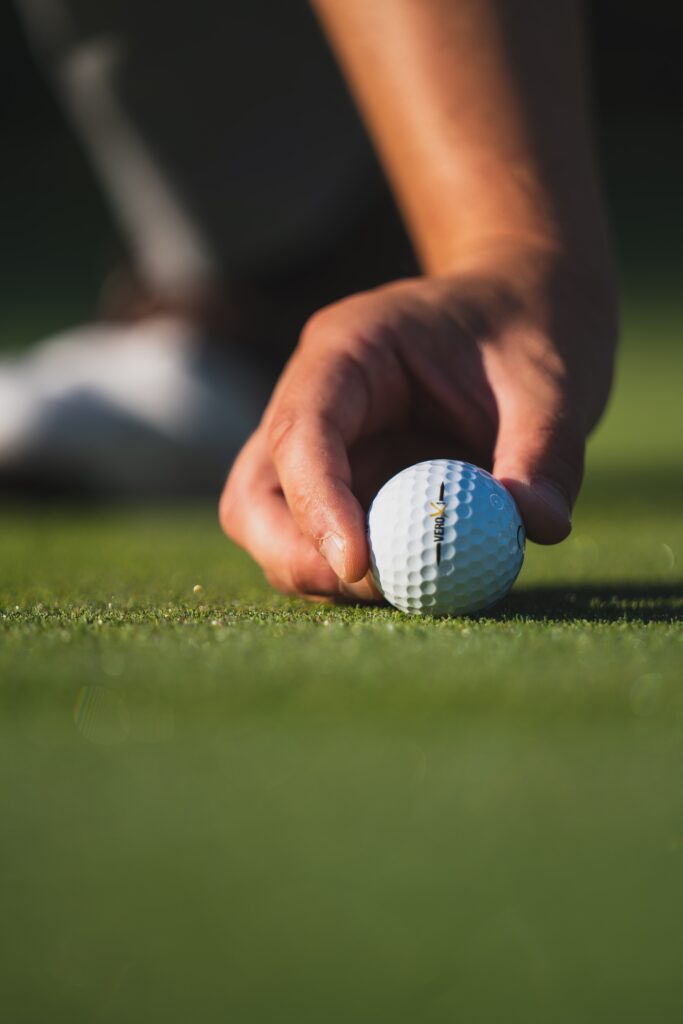 Two Eagles
A gem in West Kelowna, Two Eagles provides a real sense of community along with a much-loved golf course and a thriving golf academy. This classic Les Furber designed course offers the feel of championship golf on a mid-length facility which is perfect for golfers of all levels.
19 Okanagan Grill + Bar at Two Eagles services some of West Kelowna's best food in an atmosphere that locals love.
Sonoma Pines is a master-planned golf course community featuring townhomes with golf course and/or lake views. Neighbourhood amenities include a golf course and a gym.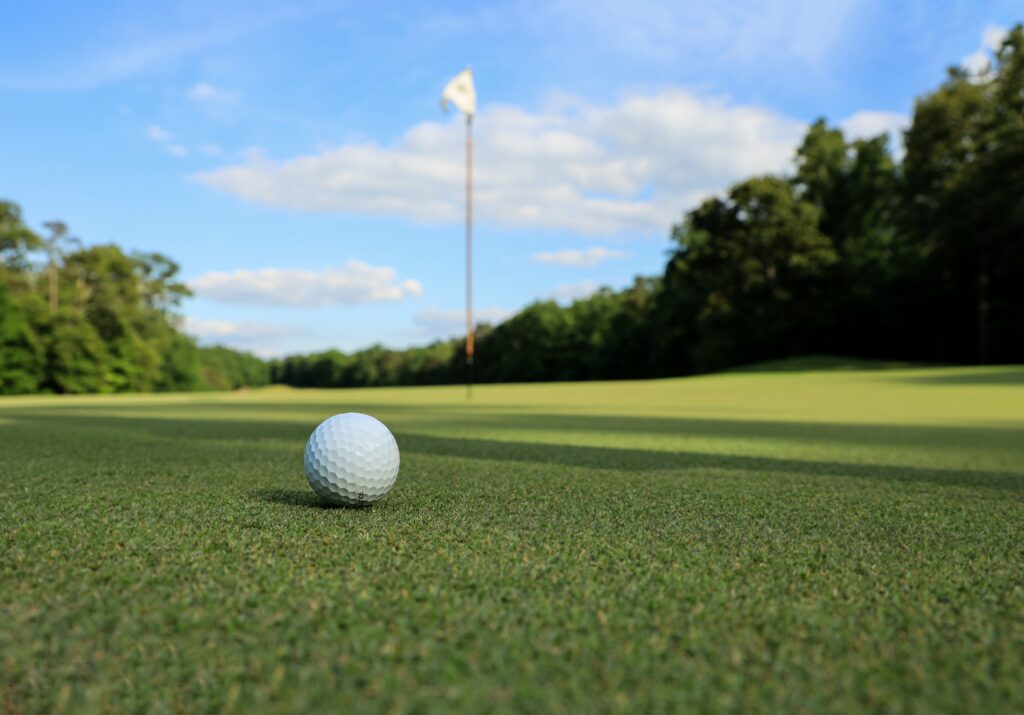 Benefits of Golf Course Living
From the value that comes with an incredible lifestyle opportunity, to the prime locations, to the amenities and golf at your fingertips, it's fun and games when you live on a golf course.
Here's three of our top reasons to live in a golf course community:
Quality of Living & Amenities - Generally speaking, here in the Okanagan, our golf resort communities offer a wide-array of amenities for your lifestyle. From clubhouses and community rooms, to tennis courts, fitness facilities and/or swimming pools, when you live in a resort-style community it's more than likely you'll have resort-amenities at your doorstep.
Golf - It's likely you'll get in more rounds of golf because you live so close!
Views - Kelowna's golf courses are situated overlooking some of Kelowna's best views. Then there are the views of the golf course itself. And of course, the impeccable landscaping in and around the course.
If one of the things you love most about Kelowna is the plethora of championship golf courses - imagine living at one! Give the lifestyle specialists at Nyrose & Associates a call and we can help you find the right golf community for you..