Kelowna Real Estate Stats & Trends - Your Market Report With Kelowna Realtor Darcy Nyrose
We're starting to see an increase in real estate inventory which is a good thing. After all, a more balanced market benefits everyone. We've also noticed that buyers are beginning to take their time, and be more strategic with their purchases. Sellers who are buying again, are also being strategic, and we're seeing more subjects to the sellers finding a suitable place in contracts.
In this month's Market Watch we uncover the 5 factors affecting current real estate activity.
Spring Listings
Mortgage Rates
Supply
Immigration
Costs
Kelowna Real Estate Market By The Numbers
Kelowna Condo Market Stats
Inventory is up over last month but we're still down over this time last year. We're also down in sales which has equated to a slight average sale price drop over last month. Condo prices are still up since last year - a 26% increase.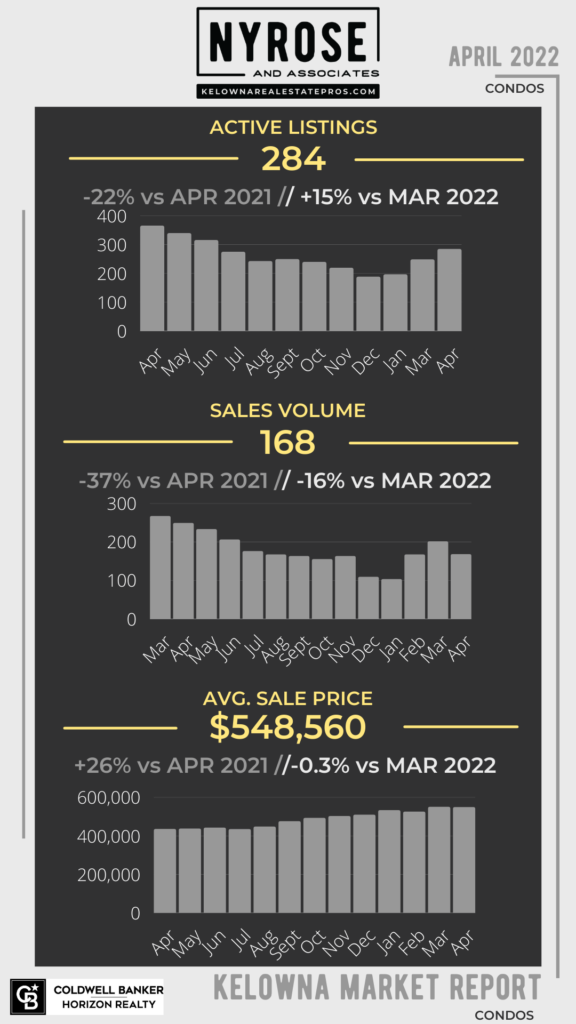 Kelowna Townhome Market Stats
Townhome inventory is up over last month and last year which has resulted in increased sales over last month as well. Prices have decreased 10% over last month but average sale price is still 21% over this time last year.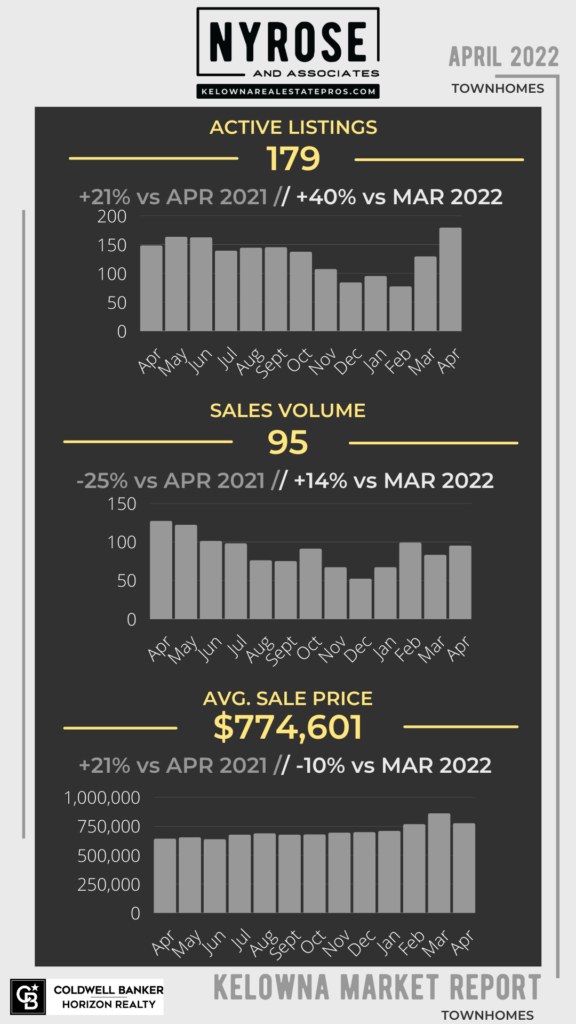 Kelowna Single Family Home Market Stats
We're starting to see the spring inventory with a 30% increase in single family homes for sale over March. Sales have slowed down slightly, as buyers are getting more strategic and not rushing into purchases. Average sale price fell 2% over last month, but is still up 24% over this time last year.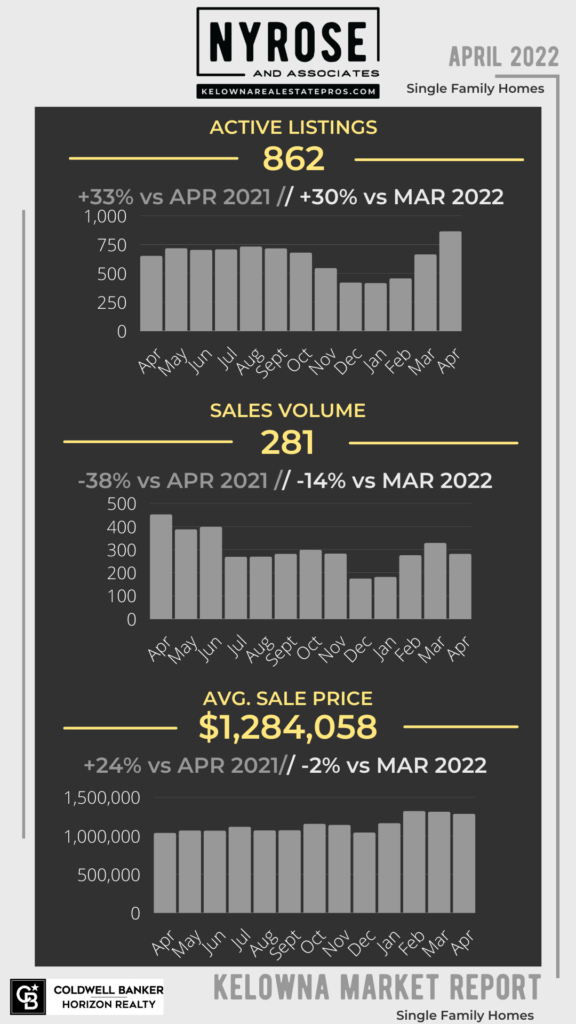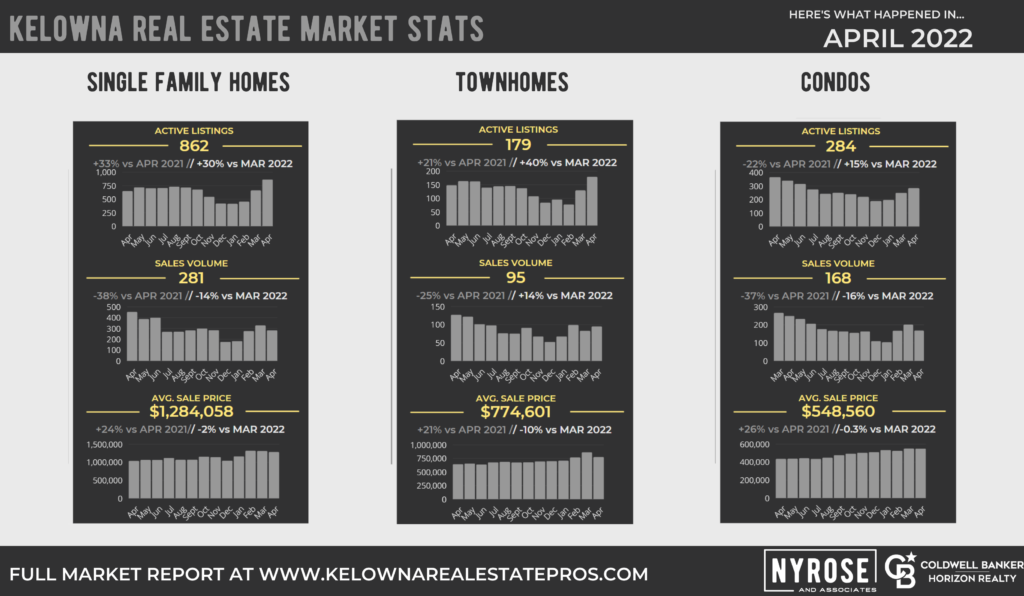 If you're looking to buy or sell Kelowna real estate, contact Nyrose & Associates today!