Kelowna Real Estate Stats & Trends - Market Watch With Kelowna Realtor Darcy Nyrose
March 1, 2023
Watch as Darcy Nyrose shares what happened in the Kelowna Real Estate Market in February 2023 and why he's pumped for the rest of 2023. 
When comparing to last year's numbers, don't worry. February 2022 was crazy. Inventory was super low, the market was busy with multiple offers which drove prices up. In fact, in the Single Family Home Market, February 2022 was the peak it's ever been at $1,319,281 (avg. price SF home); we're done 19% from that all-time peak but we're up a couple of thousand dollars from 2022's low for SF Home prices, which occurred in August of 2022.
The condo avg. sale price is the lowest it's been since August 2021 but you'll notice townhome average sale price is a lot more stable with minor ups and downs throughout the past year. The all-time high was in March of 2022 at $860,573.
Kelowna Real Estate Market By The Numbers
Kelowna Condo Real Estate Market Stats - February 2023
Condo sales numbers are down over last year, but up considerably over the last couple of months, as pricing lowers from the all-time highs that occurred in the summer of 2022.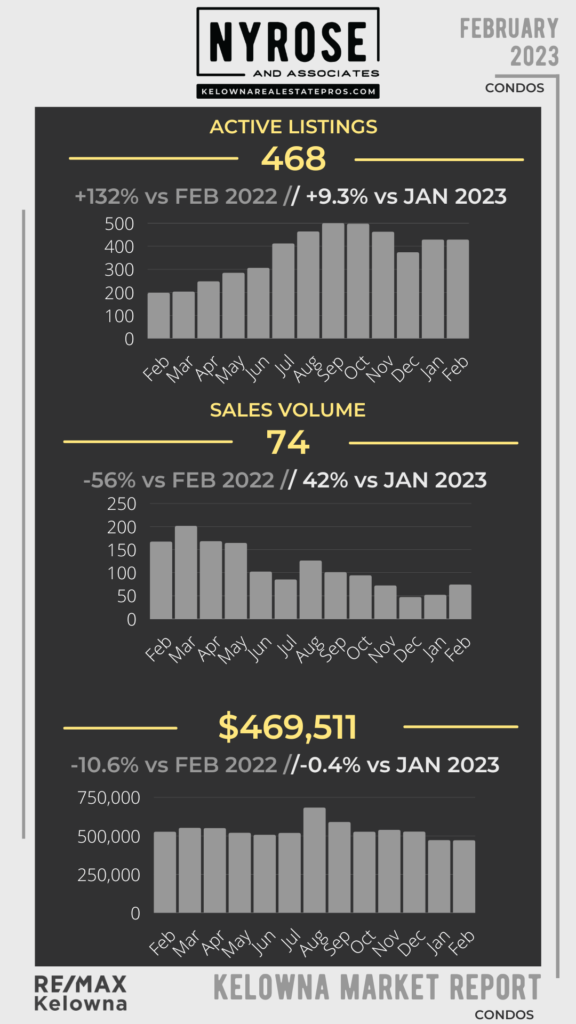 Kelowna Townhome Real Estate Market Stats - February2023
Townhome sales is much lower than in 2022 but pricing remains relatively stable over last year and last month.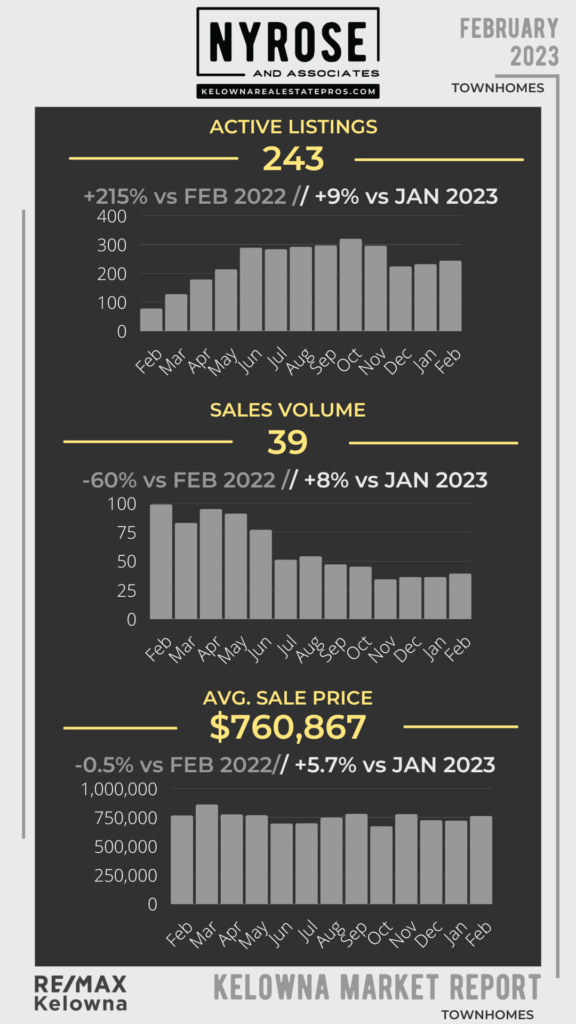 Kelowna Single Family Home Real Estate Market Stats - February 2023
February 2022 was the peak average sale price for a Single Family Home in the Central Okanagan. Average sale price for February 2023 was down 19% from that high.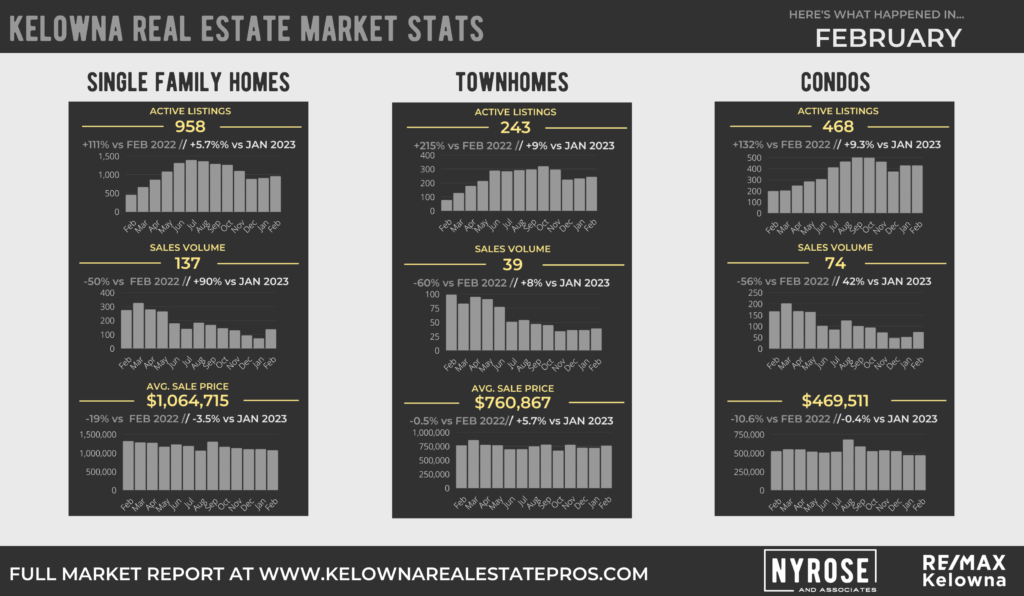 If you're looking to buy or sell Kelowna real estate, contact Nyrose & Associates today!