YOUR INSIDE LOOK AT KELOWNA REAL ESTATE DEVELOPMENTS
Buying NEW - When Is The Best Time To Buy New Construction? (Part 3 of is Buying New a Good Investment in Kelowna)
In part 1 of the series "Is Buying New a Good Investment in Kelowna" we looked at what makes a new build a good investment along with the overall risks and rewards of buying a home in a new development. In part 2 we talked about investing to live and the "Top Reasons To Choose A New Development As Your Primary Home". In part 3 we discuss the best time to purchase a new build, and what to consider when buying in each phase.
As Darcy Nyrose says "There's never a bad time to buy new", but you may be wondering what the advantages of each construction phase are when considering buying a new build.
Buying new is always a great investment in today's market, but deciding when to buy all comes down to your personal situation. Consider asking yourself these questions: How soon do you need to move? Do you have a home you'd need to sell? Does the home need to be built and move-in ready before you buy?
Here's what to consider when buying in each phase of a new development:
PRE-SALE
You're buying a vision based on floorplans and renderings, but buying in early has key advantages.
Priority home selection  - Buying early will give you a higher chance to select your preferred home, from plan type to home location.
Get the best pricing - Typically, developers offer their best pricing in the first release. The earlier you buy, generally the more you will save by locking in with pre-construction pricing, and allowing your home to build equity during the construction phase.
More time to plan your move - While construction timelines and move-in dates will be a moving target, buying in this phase provides you with the most time to save for the rest of your down payment/deposit structure,  plan your move, and plan a sale of your current home (if applicable).
UNDER CONSTRUCTION
There can be great opportunity to purchase when the community is already under construction. Some advantages of purchasing in this phase include:
Ability to visualize - you can start to see the community and homes take shape which may help you better understand the layout and if it is right for you.
More confidence in completion - Construction has started which generally indicates the developer has appropriate financing. The risk of the community being left unfinished is far less now.
Better understanding of timelines - you will have a clearer understanding of approximate completion dates, giving you a better idea of when you'd need to move.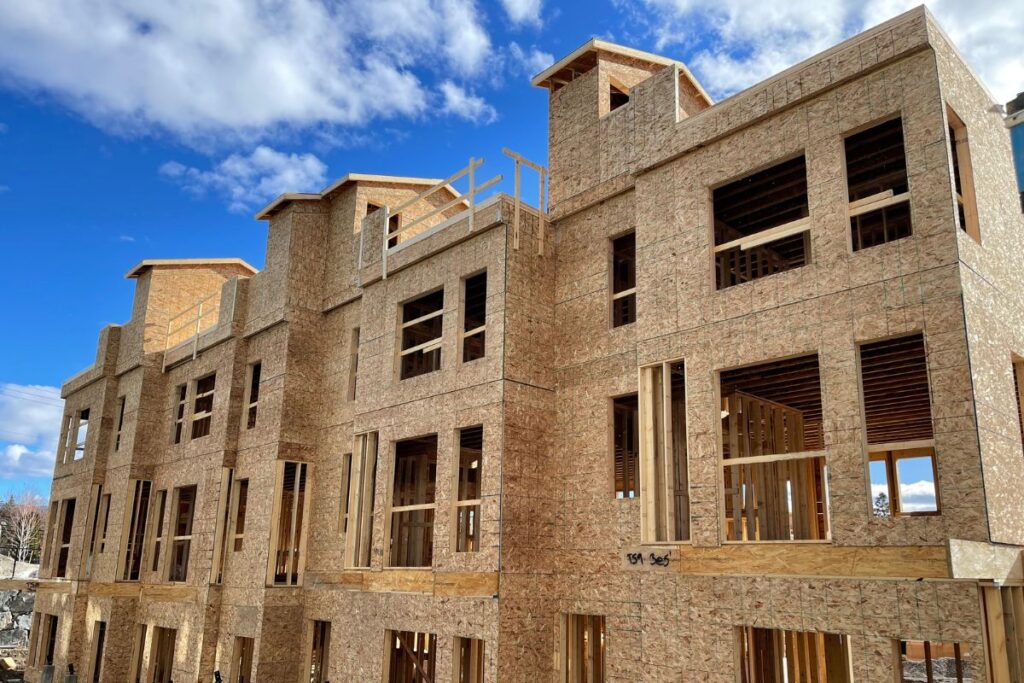 COMPLETION
When homes are complete and move-in ready, you'll be able to touch, feel and see what you get before buying.
What you see is what you get - some people need to see and feel a finished product. So, while you won't have the same opportunity for customization, you can walk-in and readily visualize if the home is right for you.
Pricing - Pricing will generally reflect fair-market value. While generally in Kelowna this will be higher than pre-sale pricing, you don't have the risk associated with locking in pricing early (should the market drop).
Move-in ready - You no longer have to consider possible construction delays and are purchasing a move-in ready home. If you need to move sooner rather than later, then this stage might be the best for you.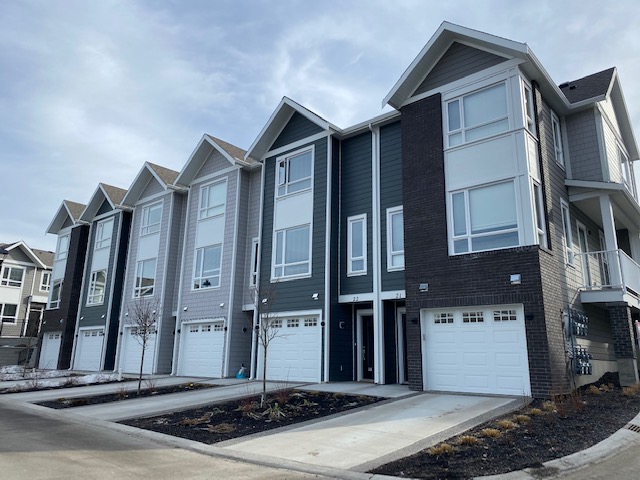 One of our new home development experts can help you find the community that is right for you.
Contact Us Today!
Work With Nyrose & Associates on Your New Home Purchase
As Kelowna new home development experts, we work hard to have the pulse on all new communities. Are you interested in buying new? Our new development buyer agents can help you determine if buying new is right for you and help you find the right new (or resale) property to call home.
Contact Us Today
.