Top 10 Reasons to Live In Kelowna
Thinking About Moving To Kelowna – What You Need To Know
People from around the world come to Kelowna to sample wineries, view the spectacular vistas, play at championship golf courses, ski and snowboard, boat, swim, fish, hike, mountain bike, relax and enjoy all the area has to offer. We love it too!  And that's why we're proud to call Kelowna home.
Kelowna is made up of a collection of unique neighbourhoods, each with their own desirable amenities. But one thing they all share is the overall lifestyle, weather and access to recreation that is known as the "Okanagan Lifestyle".
So, we know Kelowna's a great place to play. It is also a great place to work. The technology sector continues to grow. It's a haven for small businesses. Plus, Kelowna International Airport, UBC-Okanagan, Interior Health and Okanagan College all contribute to the local economy.
Thinking of moving to Kelowna? Get in touch with one of our out-of-town buyers' specialists. Call 250-575-1946 or email contact@kelownarealestatepros.com.
Here's Our Top 10 Reasons To Live In Kelowna*:
1.The Weather
Often described as a four-season playground, with its crisp autumns, mild winters, beautiful springs, and hot summers, there really isn't a bad time to live or visit the Okanagan. Kelowna receives over 2,000 hours of sunshine each year with the average summer temperature being 30 degrees Celsius!
2. The Wine
Kelowna is the heart of BC's Wine Country. With well over 200 wineries within the Okanagan region, you can discover new wines and wineries at almost every turn!  Wine-touring and wine-drinking is a favourite pastime of locals. Want to know where to start? Read the Nyrose Team's
Top Picks For Local Wine
.
3. The Lake
Kelowna is nestled alongside the waters of Okanagan Lake. As the lake rarely freezes, boaters and fishing and water enthusiasts play on the lake year-round.  The lake is a prominent view in Kelowna, and if you're lucky enough to find a home overlooking the water, you'll enjoy relaxing as you take in the spectacular views. During the summer, boaters, kayakers, paddle-boarders and swimmers take to the water for recreation while sun-enthusiasts, sand-castle builders and volleyball players enjoy the best local beaches.
4. Sports and Recreation Opportunities
There are a variety of indoor and outdoor recreation and sporting opportunities available in Kelowna. Some of the more popular attractions include Big White Ski Resort, biking the Myra Canyon Trestles, hiking and mountain biking, watching the Kelowna Rockets or Westside Warriors play hockey and so much more.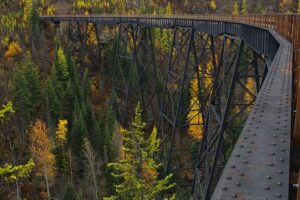 5. Cultural Amenities
The Okanagan Symphony, Kelowna Actors Studio, Bumbershoot Children's Theatre and Theatre Kelowna are just a few of the theatre and music companies offering live performances in the Kelowna area. Kelowna is also home to a variety of art galleries and artists studios, dance studios and theatre or music classes. Be sure to visit The Kelowna Art Gallery and Kelowna Museum.
6. Golf
Whether you are looking for the challenge of a world-class championship course such as Gallagher's Canyon, The Kelowna Golf and Country Club or The Harvest Golf Club or you are simply eager to play, finding a course in the area makes for an easy task. Many golf courses operate from February or March to October or November (weather determined).

7. Dining & Shopping
From big box to boutique stores- you'll find it all in Kelowna. Stroll the downtown or South Pandosy area for unique shopping options or head to the mall for the tried and true.  You'll also find the typical Costco, Walmart, Winners, Home Depot and Superstore chains. After all the shopping, you're bound to feel hungry…hit up a local fave or head to your favourite chain restaurant.
8. Downtown Parks & Amenities
Prospera Place, a 6,000-seat multi-purpose facility, is located in downtown Kelowna and is the home to Kelowna's Western Hockey League team, The Kelowna Rockets., as well it plays host to a variety of musical and other acts.  Check out Waterfront Park or laze the day away at City Park beach! The downtown core offers excellent restaurants, cafes, pubs, patios and shopping.

9. Education Opportunities
School District #23 provides public schooling for kids in Kindergarten through grade 12 at a variety of neighbourhood schools. There are also private school options available. UBC-Okanagan provides post-secondary education in a variety of degree programs and is continuing to grow in both its services and programs offered. Kelowna is also home to Okanagan College which provides trades, technical, adult education, and university and transfer program
10. Medical Facilities
Kelowna is home to a variety of medical offices, specialists, surgeons, family physicians, dentists, holistic practitioners, and chiropractors. Kelowna General Hospital is the largest and most comprehensive medical facility in the southern interior of BC, and includes a full treatment cancer clinic.
*April 20, 2018 – Editor's Note – Due to the popularity of this post from 2016, we have updated it for current, relevant information.
---
"My family and I moved here in 2008 and have never looked back. Kelowna is a just-right sized city with so much to do. It's easy to get outside and enjoy the lake and mountains.  If you're thinking of moving to Kelowna, I encourage you to call Nyrose & Associates. We can help you find the right neighbourhood, the right home, and make the transition from one place to another a lot easier. After all, the easier the move, the more time you have to get outside and enjoy the Okanagan sunshine." – Darcy Nyrose

---
Discover Kelowna Neighbourhoods
Want to know the easiest way to find a home in Kelowna? Sign up for our Listings to Email Service.
---