Kelowna Real Estate Stats & Trends - Market Watch With Kelowna Real Estate Agent Darcy Nyrose
November 1, 2023
In this month's Kelowna Real Estate Market Report, Kelowna Realtor Darcy Nyrose talks about winning at real estate by playing the long game. It's a lot like football. When you strategize with the mindset of patience and forward thinking to make long term gains, you come out ahead.
History and time show that real estate is a great investment. Over the last couple of years, some homeowners were able to cash in on some pretty astounding increases; at one point it was common to see a 30% jump in one year. That isn't normal. The aftermath is what we're seeing right now; some sellers want to see that same quick and big gain while some buyers are looking to win the other way by offering well-below list. The reality is that market value for a home is determined by what a seller is willing to sell for and what a buyer is willing to pay. As our market normalizes and tries to balance a bit more, that becomes the sweet spot to get deals done.
There's opportunity for both buyers and sellers out there right now. But playing the long game with experience by your side wins. If you're looking to make a move, let's talk.
Kelowna Real Estate Market By The Numbers
Kelowna Condo Real Estate Market Stats - October 2023
Average sale price of a condo is down over last month and last year; meanwhile sales volume is up slightly over last month and active listings is up 16 % over last year.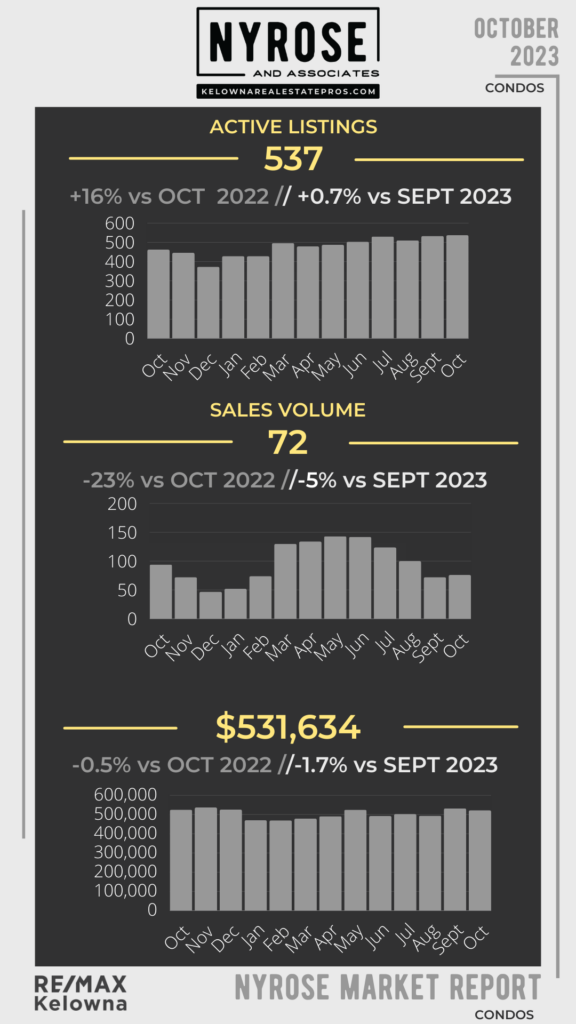 Kelowna Townhome Real Estate Market Stats - October 2023
If you were in the market for a townhome this time last year, you had less inventory to choose from. Pricing has remained fairly steady in the townhome market over the past year.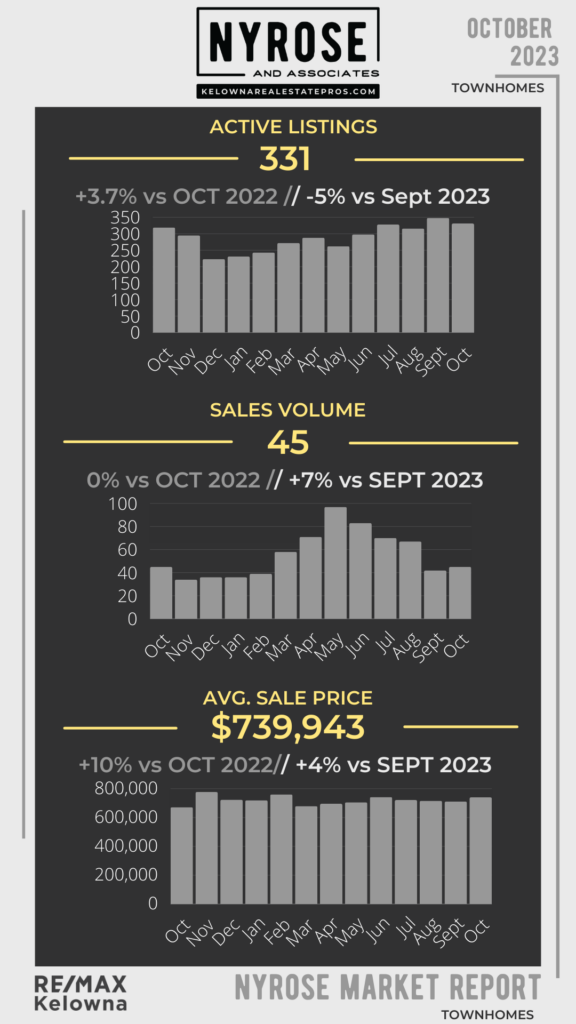 Kelowna Single Family Home Real Estate Market Stats - October 2023
Over the past 12 months, the average price of a single family home in the Central Okanagan has been fairly steady. Inventory has increased, though we're down 2% in active listings over September.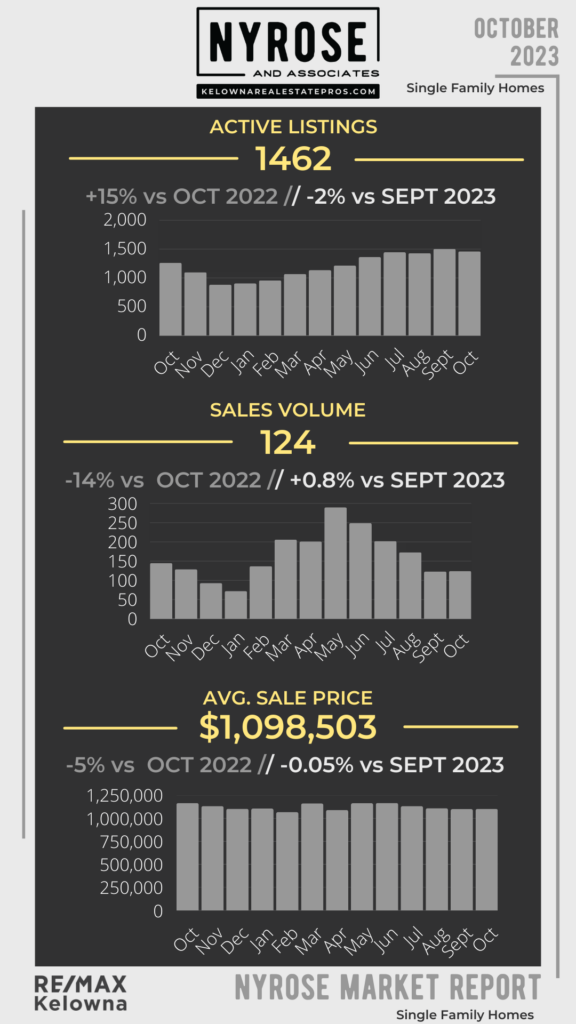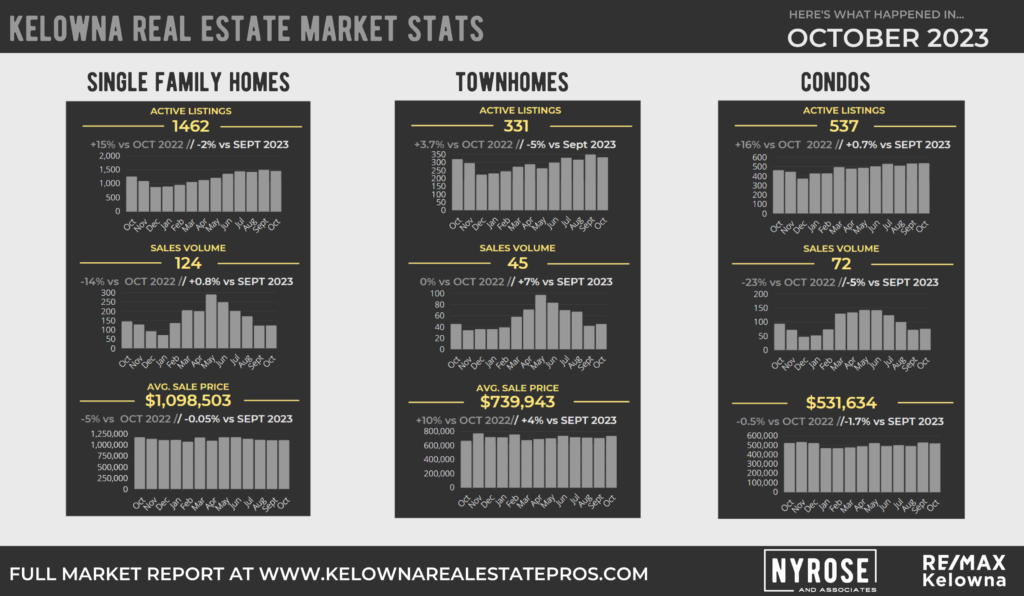 If you're looking to buy or sell Kelowna real estate, contact Nyrose & Associates today!