Kelowna Real Estate Stats & Trends - Market Watch With Kelowna Realtor Darcy Nyrose
February 1, 2023 -
Watch as Darcy Nyrose shares what happened in the Kelowna Real Estate Market in January 2023 and why he's excited for the spring market.
We've all just experienced the upward tailspin that was 2021/early-2022 Kelowna real estate. Due to low inventory, buyer demand and low interest rates, sellers were able to put some pretty reaching price tags on their home... and get it. Others tried a different strategy - pricing at or just below the market, with aim to incite a bidding war. It was rare to see a market-priced home sit on the market, and even aspirational-priced homes were selling quickly.
Then came the shift, sparked largely by rising interest rates and fueled by increased inventory. It didn't take long for buyers to be in the driver's seat. But with 8 interest rate hikes since 2022, all but the most-motivated of buyers have slowed down their searches while watching and waiting to see what the market would do. We're now starting to see buyers and sellers meet more in the middle. Market-priced homes are selling, but if priced too high, they sit. With two more scheduled interest rate announcements to come this spring (March 8, April 12), along with a return of out-of-town-interest in the area, we're excited to see what spring will bring.
Kelowna Real Estate Market By The Numbers
Kelowna Condo Real Estate Market Stats - January 2023
The condo market has seen a decent uptick in inventory since last month which has resulted in 11% more sales. The average sale price of a condo has dropped 10% from Dec. 22, and is now $470,173.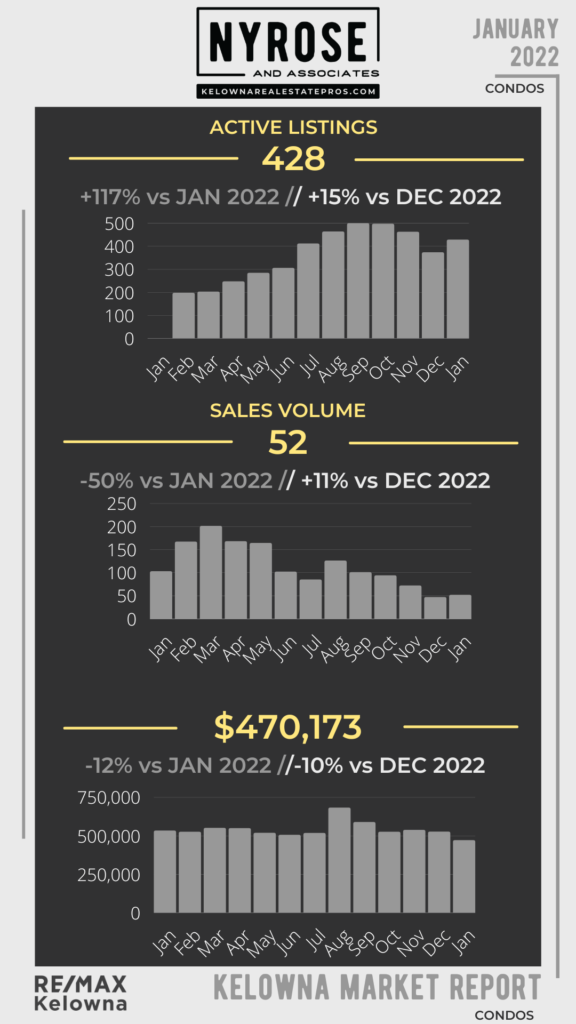 Kelowna Townhome Real Estate Market Stats - January 2023
The townhome market is pretty consistent on inventory, sales and sold pricing over Dec. 2022.
Kelowna Single Family Home Real Estate Market Stats - January 2023
There were only 2% more single family homes to hit the market in January (vs December) but we saw a 23% decrease in sales. Prices are holding pretty steady over last month, too.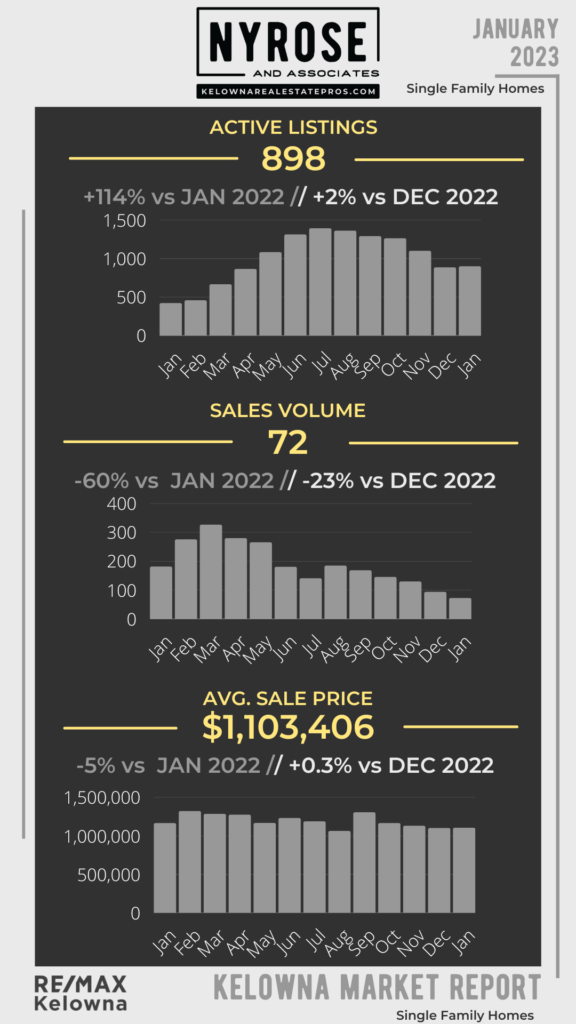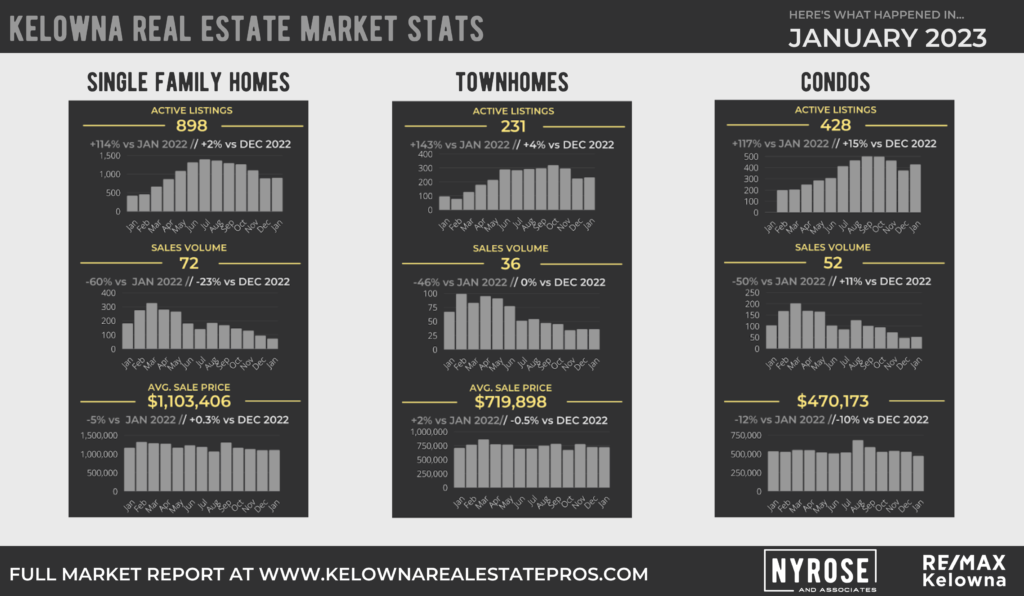 If you're looking to buy or sell Kelowna real estate, contact Nyrose & Associates today!